Posted: Monday, August 14, 2017 9:25 PM
---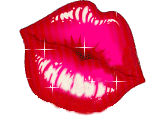 I know sometimes things can get a little bit stressful in the life of a busy man like you, so I am here to help you catch a little break and have some fun! I am excited to hang out with you and take you to a level of decadent pleasure unlike anything you've ever experienced. Can't wait to see you! XOXO"
LET ME PAMPER YOU WITH MY PRIZE WINNING PACKAGES
BLISSFUL BREAK
($150):
Do you only have a little bit of time but need of some major relaxation? No worries! My Blissful Break Session is specifically made for the important man on the go. In just half an hour, I will help you to unwind and let go of any stress. My sensual touch will take you to paradise before you have to return to your busy day.
STIMULATING SENSUAL BODY RUB
($200):
45 min is all you need to reach the pinnacle of pleasure. MY Stimulating Sensual RUB is my top package, and for good reason! I will take you on a relaxing journey through the ultimate sensory experience with my unique rubbing technique. Sometimes simplicity is the key to the sexiest encounters.
HEAVENLY FOUR HAND BODY RUB
($400):
If you're feeling up for having a little extra fun, indulge yourself with our Heavenly Four Hand Body Rub. Two of us will transport you to an oasis of relaxation and enjoyment. Four soothing, sweet hands are better than two! Advance booking required for this session.
SEXY BODY GLIDE
($260!):
Stimulating, sensual, and sumptuous are just a few words that describe my exciting, exclusive Body Glide package. If you're a man with exotic tastes, this body rub featuring a coconut oil is right up your alley! My body gliding against yours will allow me to reach the widest possible physical contact while triggering strong stress relieving sensations. Come slip and slide with me!













623-738-6846
☎📞 Please call or send a text message to book your appointment. Text preferred. The more advanced notice, the greater likelihood I can see you. Thank you!
• Location: Lafayette, South Lafayette

• Post ID: 26432088 lafayette